A Sneak Peek at "Stick 'Em Up!"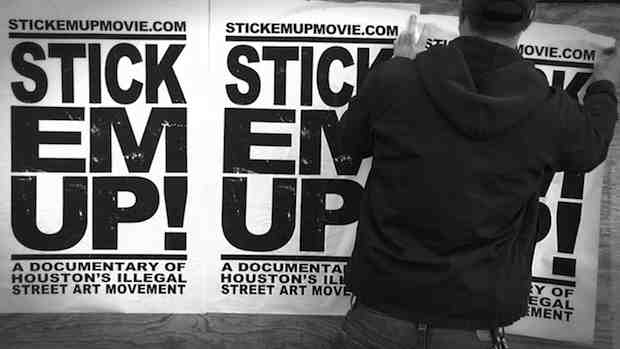 Directed by Alex Luster, the documentary "Stick 'Em Up!" takes a look at the world of Houston's wheatpasters. In this preview you'll see locals Dual and Give Up, with cameos by Los Angeles kingpin Shepard Fairey and Houston City Councilman Adrian Garcia.
When: September 17, 2009
Where: Houston
What: Videos Of, Wheatpaste

Previous: Mr. Pastey Prints Now Available
Next: Houston Billboard Additions: Give Up and Jesus Loves Barbara Davis!