Houston Billboard Additions: Give Up and Jesus Loves Barbara Davis!
"The big empty white space on this low-flying board was too good to pass up," says the reader who sent in this photo taken on southbound Waugh near Memorial Drive. "Sort of Zen of beer."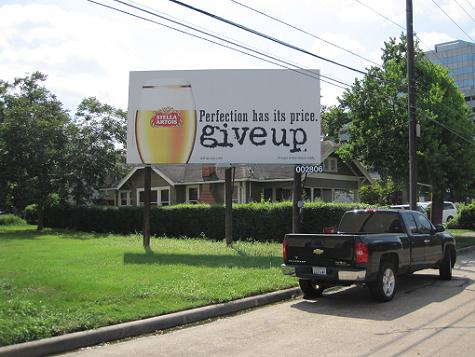 He also shared "this less witty one" too.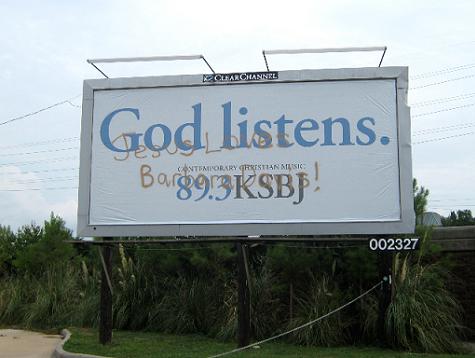 When: September 25, 2009
Where: Houston
What: Billboard, Spray Can, Stencil

Previous: A Sneak Peek at "Stick 'Em Up!"