Post Number One
Let's call this Post Number One, because, well, that's what it is.
Over the next few weeks, I'll be posting various flicks of street art I've seen in Houston over the last couple of years, and after that it's up to y'all to start sending me your shit.
Let's do this, people.
Here's a classic from Give Up, circa 2004.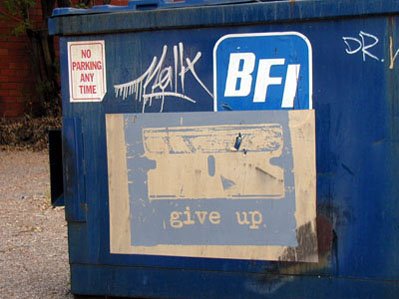 More to come…
When: September 25, 2006
Where: Houston
What: Dumpster, Wheatpaste