RIP Pimp C and Free SPM
Here we have three messages scrawled on a bridge on Cutten Road in northwest Houston, all worthy of commentary.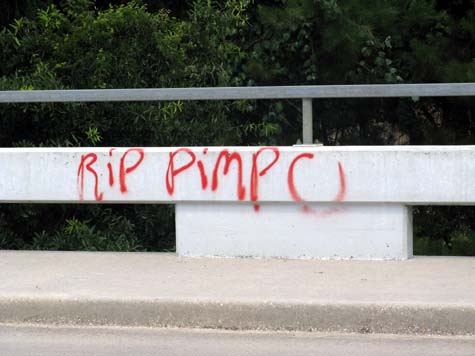 Damn straight. The death of UGK's Pimp C was tragic. He will be missed.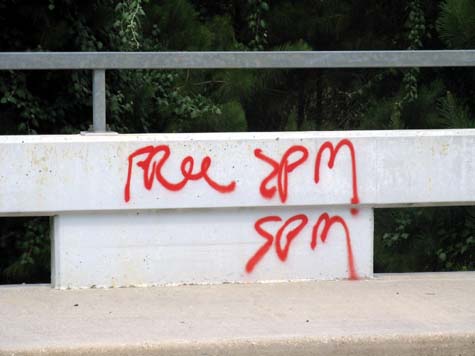 Um, no. South Park Mexican was a pedophile. He had sex with little girls. And we're not talking about jailbait here. Try nine years old. The dude needs to stay in jail for a long time.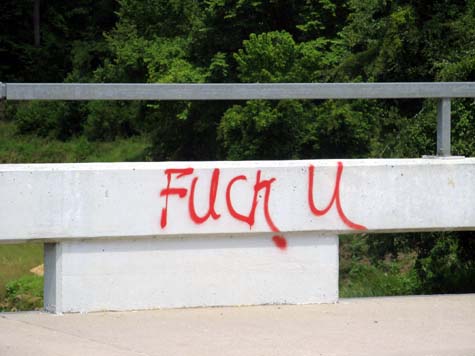 Yeah, well, same to u.
When: June 23, 2008
Where: Houston
Previous: Starve