Those Red Balls Just Keep Gettin' Nailed…
A couple of months ago I harangued a bit on the addition of a crooked-ass smiley face to one of those red balls on the bridges across HWY 59. One of my main beefs was with the artist's utter lack of talent. Well, another smiley face has been added and I have to say: It ain't bad.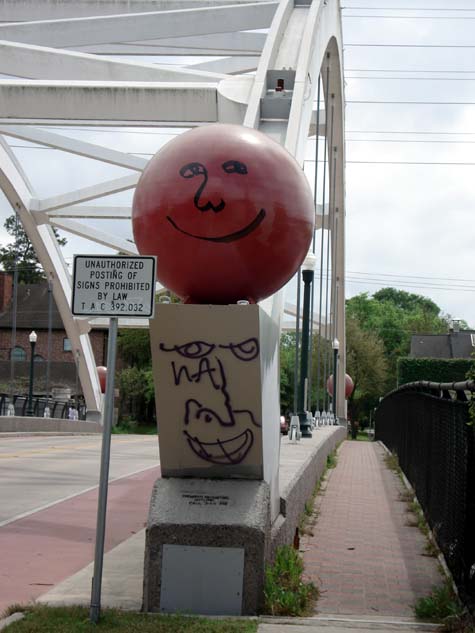 When: April 11, 2007
Where: Houston
Previous: Yar!