Abel Maldonado Crashes Latinos Por Newsom Rally on Olvera Street
A friend just sent over a few pics from this afternoon's Latinos Por Newsom rally at Cafe de Camacho. Los Angeles Mayor Antonio Villaraigosa was there, as were United Farm Workers Cofounder Dolores Huerta, Congresswoman Lucille Roybal-Allard and L.A. labor movement leader Maria Elena Durazo. But there was also a surprise guest in the back of the room.
Who knew Lieutenant Governor Abel Maldonado was actually a Latino Por Newsom?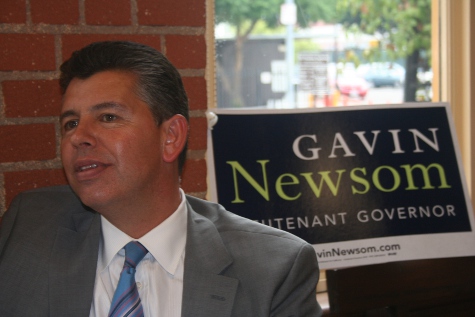 Looks like Gavin Newsom's rival in the Lt. Gov. race hasn't been too busy complaining about the overzealous government regulators who want to prevent another of his Mexican farmhands from being crushed under a tractor. It's nice to see him come out and show support.
"Maldonado and his political consultants showed up and sat in the back like a bunch of freshmen high school boys and heckled till they were told to be quiet," says my Newsom-supporting friend. "And he just sat there, purposely like an elephant in the room, waiting to pounce on the cameras, but then he told the cameras he happened to just be in the neighborhood and wanted a cup of coffee."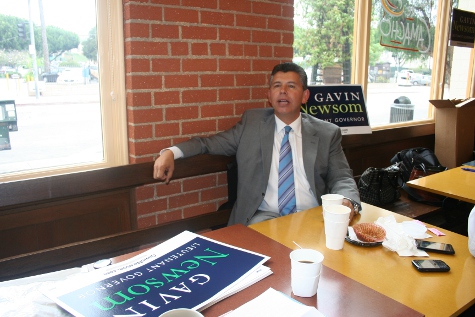 Scoping out your opponents is nothing new. Just ask former Virginia Senator George Allen. But when the actual candidate himself shows up at the other side's events, that's a move that would make Statler and Waldorf proud.
When: October 18, 2010
Where: Los Angeles
What: Political

Previous: …What If You Were Wrong?
Next: Corn Killed Erie