Coming Attraction: Banksy's Exit Through the Gift Shop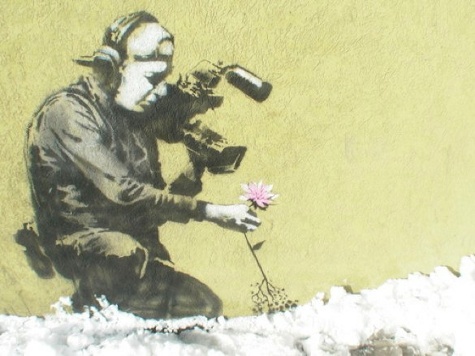 Deadline.com reports that Banksy's movie Exit Through the Gift Shop has been slated for an April 16 release in New York, Los Angeles and San Francisco. The film "focuses on Thierry Guetta, a French aspiring filmmaker who sets out to film street artists-turned art gallery fixtures like Banksy and Shepard Fairey, and then tries his own hand at it, despite questionable talent."
It opened with big buzz (just like pretty much everything the man does) at Sundance in January, and the artist-now-cum-director didn't miss the opportunity to add a few stencils to the snow-covered streets of Park City.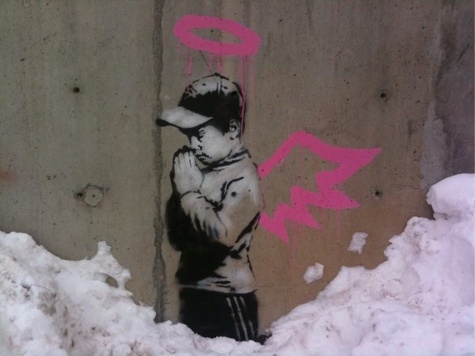 Count me in.
When: March 30, 2010
Where: Los Angeles
What: Stencil

Previous: Robot on the 101
Next: Echo Park Cats!