Josh Beckman's Sea Nymph at Machine Project
Last night in Echo Park was the christening of Josh Beckman's Sea Nymph, a clever and simple (which is probably the best kind of clever) installation at Machine Project. The place was packed, as these crappy iPhone photos kinda sorta attest.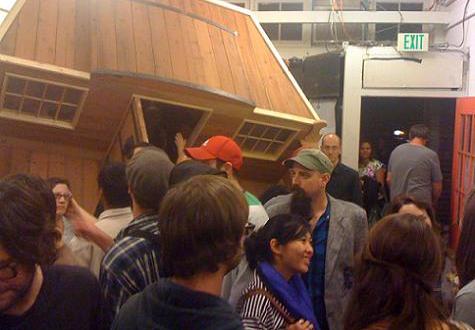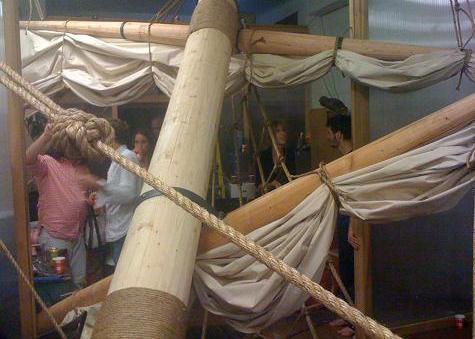 Besides the heat and lack of oxygen generated by all bodies, the primary sensory experience was the smell of fresh wood. It was lovely, even if old, wet timber would've been more fitting for a capsized ship. Then again, that kind of realism probably isn't what this installation is about.
Sea Nymph takes over the gallery space without allowing us to forget we're still in a white box in the middle of Echo Park. We're encouraged to suspend our disbelief, briefly, and admire the magic, but knowing it is magic is what makes it fun.
When: September 6, 2010
Where: Los Angeles
What: Criticism Of

Previous: Green Guy
Next: The Protest of the Fatal Shooting of Day Laborer Manuel Jamines