Not Exactly Street Art, But Still Kinda Cool…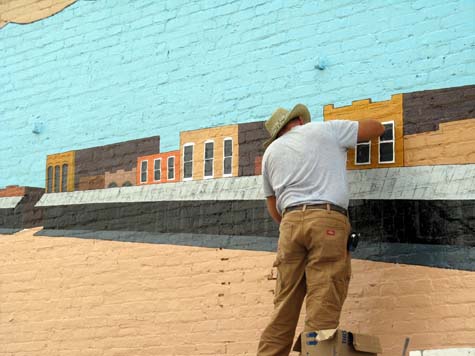 I happened upon a guy named Johnny painting a mural when I was driving through Giddings. I stopped and talked to him for a bit. He travels all over Texas and Oklahoma, painting walls, billboards and water towers. Nice guy.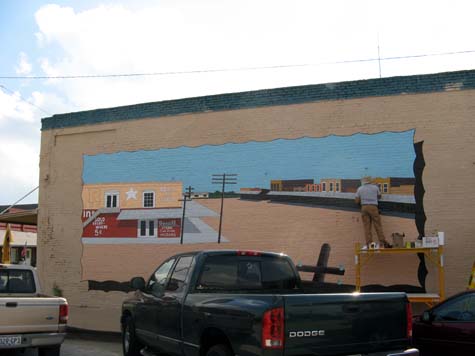 Maybe someone will come along and write "Viva Giddings!!" on top of this scene. That'd be awesome. Not.
When: October 22, 2007
Where: Giddings
What: Mural

Previous: Waste