The Streets Speak: B~Kay
Watchful eyes have been popping up in the Montrose over the last couple of months. They come courtesy of B~Kay, a Houston-based artist who's also pasted in Austin and San Francisco.
Here, B~Kay shares some of her flicks and offers up a few words:
I love to see people's reaction to things and I am a big people-watcher. My favorite part of the human body is the eyes. I think you can tell a lot about a person through their eyes.
When I am painting my third eye opens and I get lost in it. Painting is like a drug to me; I am always craving it. Art is a magical thing; it brings the best out of everyone. Street art is the most positive thing coming out of the world today.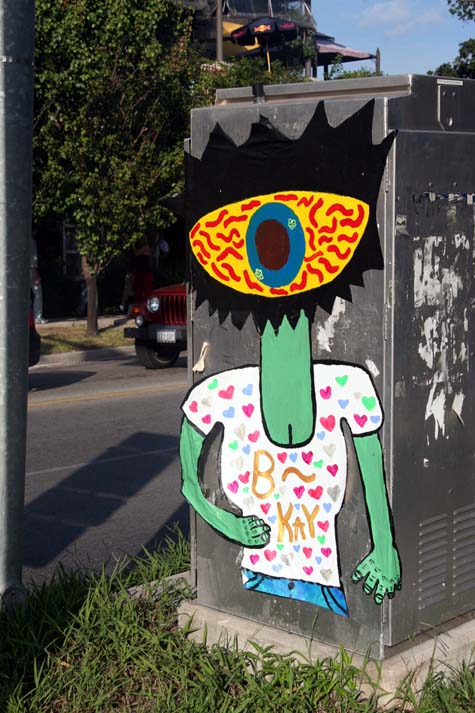 Houston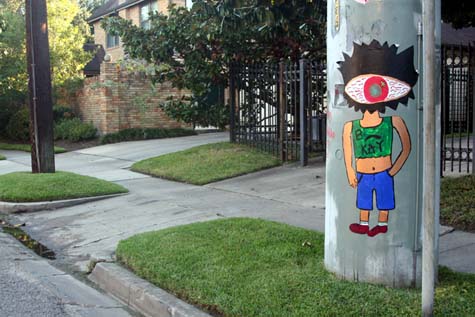 Houston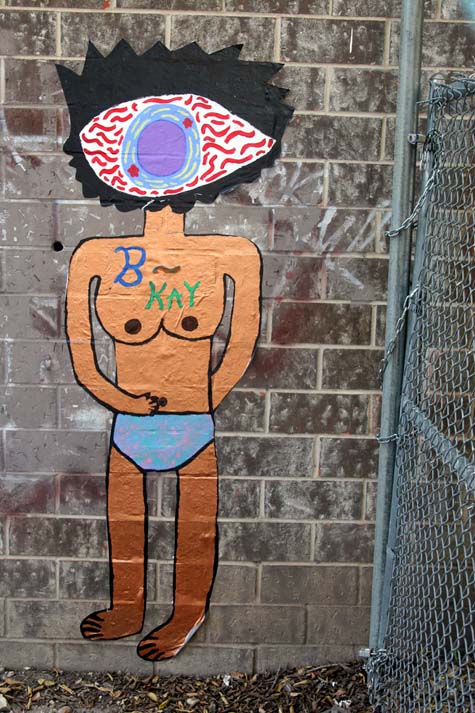 Austin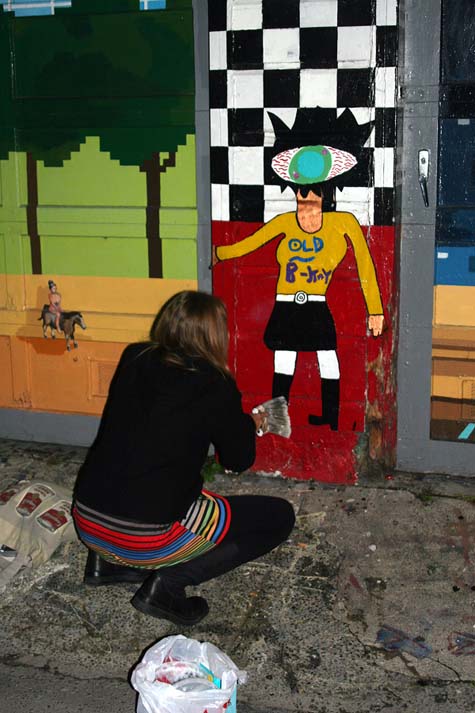 San Francisco
(All photos courtesy of B~Kay.)
When: December 11, 2006
Where: Houston
What: Interviews About

Previous: Police State
Next: Miami Murals