Momo
One-time New Orleans resident Momo went super-big last month at Wooster and Grand in this collaboration with Zosen from Barcelona. The commercial-poster people who "own" the spot didn't take too kindly to his work, and now all that's left are the memories.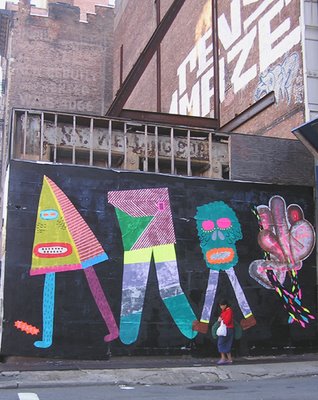 September 2006. New York, New York.
When: October 13, 2006
Where: New York
What: Wheatpaste

Previous: Robinson Gets Buffed!!!
Next: REKONE