The Streets Speak: Eats
We tracked down Eats, of Southern Freight Revival, and asked him a few questions about his crew. His comments are in italics below.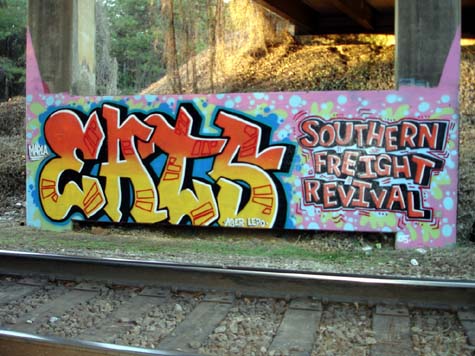 The deal with SFR is that we all live in the South. We all crush freights. We all paint old school, classic style graffiti. None of that 3-D bullshit. Simple, fresh and readable.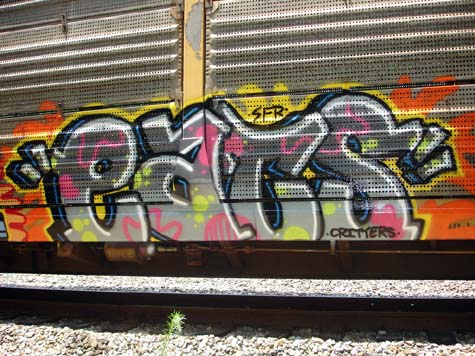 SFR as is it today started in about 2001, I think, but Rek and Vos were putting up SFR as far back as '93. (Silent Force Refugees – what a 90's name!) But it was a different crew back then. Then it resurfaced in about 2001 to become the Southern Freight Revival.
The current members: Rek, Goose, Renk, Guts, Aser, Eats, Vos, Kerse, Res, Rio, Ken82, Epic, Dayser, Snake Eyes? – hope I didn't forget anyone.
Everyone is located south of the Mason-Dixon Line, except for the few who migrate from city to city.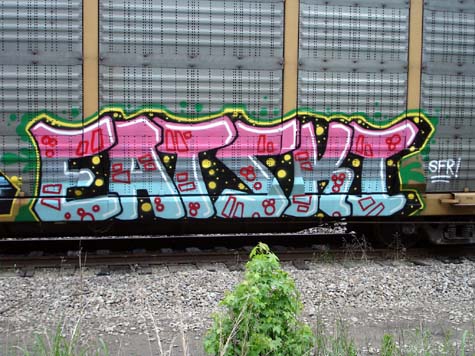 I can't speak for everyone, but I focus on trains because I live in a city where graff is pretty sparse, so it's kinda pointless to go out and bomb when there are only about six people in the city who would even notice and appreciate it. So I stick to trains. It's a better way to gain national recognition and, well, trains are the shit.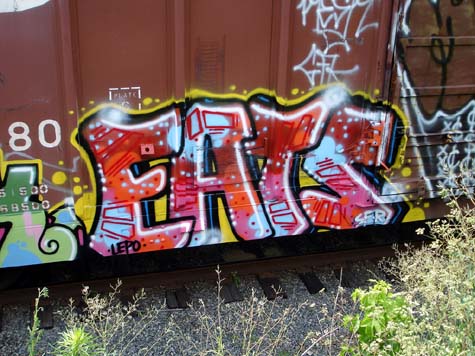 I see other SFR trains all the time, whether I am benching or in a spot. Lots of trains stay in certain regions or on certain routes, so it's not uncommon to catch a few of us rolling on one line, especially in the South. When a person paints 400 trains in a year, the odds are pretty good that you will catch them a lot.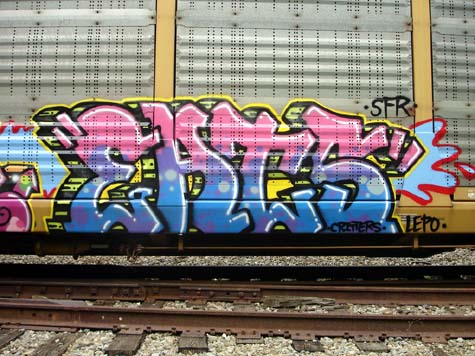 When: January 29, 2007
Where: Wherever
What: Interviews About, Spray Can, Train

Previous: Insert Random Blues Brothers Reference Here