Give Up and YAR!
Over in Midtown, there's a high-rise that's been derelict for what seems like forever. It's a regular hangout for the homeless and? a common place for commercial-poster people to place their bandit advertisements – so much so that the owners put up chain-link fence on most the walls a while back.
The cool part about all that: The fence has preserved several unique Give Up posters, sealing them up for temporary posterity.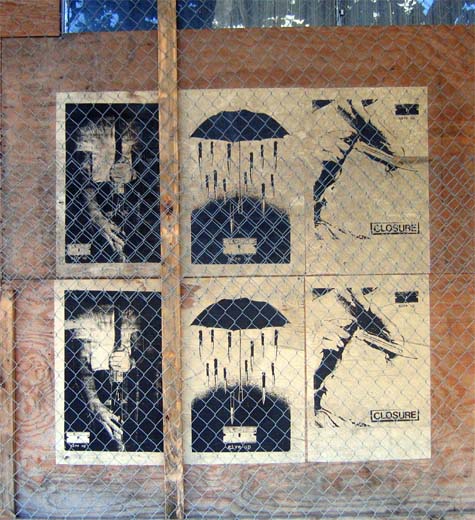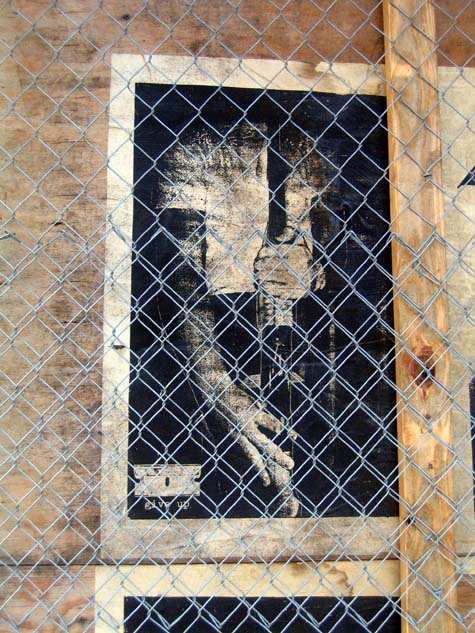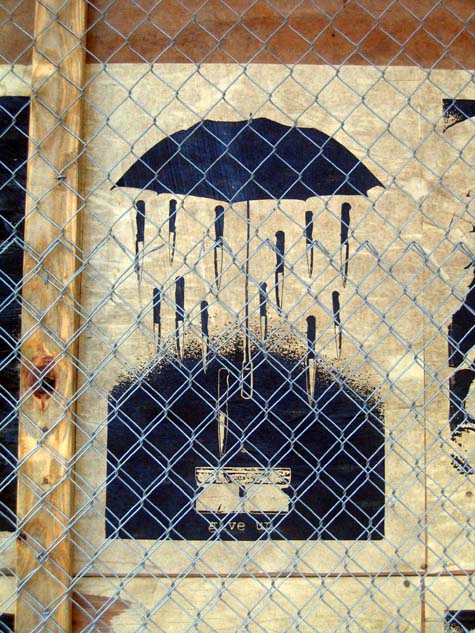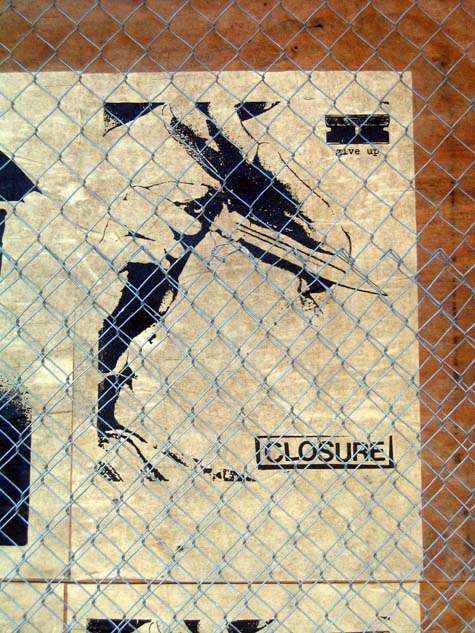 Around the corner, this YAR! work, a duet of his philosopher characters, shows what happens without chain-link.?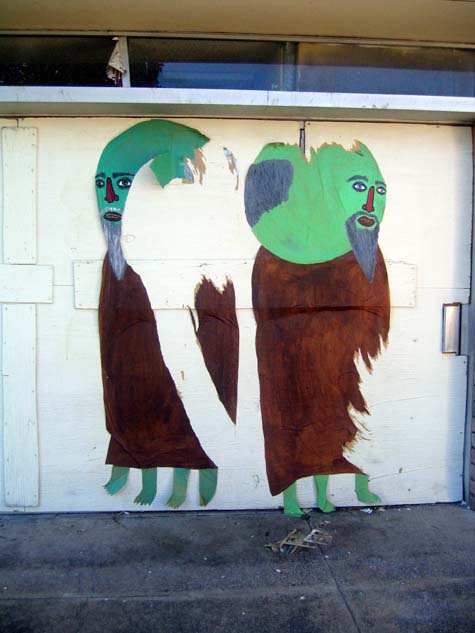 When: November 27, 2006
Where: Houston
What: Wheatpaste

Previous: Bombshell Poison Revisited
Next: SEVER and HENSE